Hallie Condit, MSW, LICSW
Kirkland, Washington
(425) 462-2799
About Hallie Condit, LICSW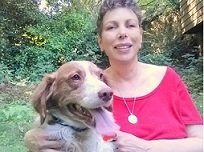 Hallie Condit is a Licensed Independent Clinical Social Worker in Kirkland, Washington with over 25 years of experience with mental health issues.

She treats symptoms of anxiety, panic, OCD, and hair pulling with cognitive behavioral psychotherapy.

She graduated from the University of Southern California with a Masters Degree in Social Work.

Hallie is a professional member of The Anxiety Disorders Association of America, The Obsessive Compulsive Foundation, and The Trichotillomania Learning Center.

Hallie is a graduate of the Behavior Therapy Institute sponsored by the Obsessive Compulsive Foundation.

In addition to providing individual and group treatment in private practice, Hallie has worked in community mental health centers, family service agencies, and hospitals.

Hallie is an empathic listener who strives to provide therapy in an atmosphere that is active and warm. In the therapy sessions, she provides non-judgmental feedback.