Cognitive Behavioral Therapy: Anxiety, OCD, & Hair Pulling

Hallie Condit, MSW, LICSW
Kirkland, Washington
(425) 462-2799


Hallie Condit is a psychotherapist who provides high quality cognitive behavioral therapy for anxiety disorders, depression, panic attacks, OCD, and hair pulling problems.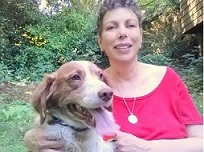 Seeing a counselor who uses CBT therapy can help people identify the distorted thinking that leads to anxiety, depression, and related disorders.

We provide counseling focusing on how to change the type of thinking that triggers symptoms.

We also focus on skills to cope better with the distressing symptoms the person is experiencing.
Do you have any of these feelings or symptoms?
Are you having panic attacks?
Are you feeling anxious?
Feeling depressed?
Can't stop pulling your hair out?
Do you have OCD?
Unwanted thoughts that you can't get out of your mind?
Picking at your skin?
Is it hard to get through the day?
Are you often "on edge"?
Worrying, impatient?
I have helped many people recover from these disorders. I strive to provide counseling for these problems in an atmosphere that is active, warm, and nonjudgmental.
To learn more about how I can help you with these issues, please call

(425) 462-2799, or e-mail me at hjcondit@outlook.com.
I specialize in helping people with these issues:
Anxiety and panic
Depression
Worrying
Obsessive Compulsive Disorder
Hair Pulling
Panic
Skin Picking
Overly Self-Critical
Self-Esteem Issues
Seeing a psychotherapist can make a big difference in the life of a person experiencing difficulties.
Convenient day and evening appointments are available.

Our clinic is located on the Eastside in the Totem Lake area of Kirkland, Washington. We serve the Eastside communities of Kirkland, Bothell, Woodinville, Redmond,and Bellevue.